About The Company
Coriolis Dance is the creative nexus by which Co-artistic Directors/Co-founders Natascha Greenwalt and Christin Call create new, post-disciplinary dance works at the intersection of all art forms. The Co-Directors have commissioned and created works for seven fully self-produced shows that curate a larger vision of the capabilities of ballet as an artistic medium with inherent technical rigor. In the 35+ works in its repertoire, Coriolis uses ballet technique as a self-aware vocabulary that, through manipulation and molding, is contextualized with contemporary issues.

The mission of Coriolis Dance is to create new dance works that expand the boundaries of and the way we experience the intersection of all art forms. Formed in 2008 Coriolis has presented original work by exciting, recognized choreographers such as Princess Grace Award Winner Zoe Scofield, Joshua Beamish of B.C.'s Move: the Company, Can-Can Castaways Artistic Director Rainbow Fletcher and her Co-Artistic Director of Offshore Project Ezra Dickinson, Trey McIntyre dancer Lauren Edson, and Alaska Dance Theater Artistic Director Gillmer Duran. The company has also fostered unknown, emerging choreographers such as Hannah Lagerway (formerly Spectrum Dance Theater), Selfick Ng-Simancas, and the critically acclaimed works of the Co-artistic directors themselves.
Christin Call's work "try to hover (or Private Practice 7)" was presented by On the Boards at the Northwest New Works Festival 2011; and Natascha Greenwalt's work "Tethered Apparitions" was presented by Seattle International Dance Festival's Spotlight on Seattle and Chop Shop: Bodies of Work, 2010. Together they received the 2012 Flight Deck Residency at Open Flight Studios to develop a new work "Insofar as the landscopic field report" and recently completed a year-long artist residency at Studio Current to create their first full-length work "Unfixed Arias." Additionally, Coriolis has also been presented by On the Boards in the A.W.A.R.D. Show!, Whitman College of Walla Walla, WA, the Move! Festival, Ten Tiny Dances, and others, as well as performed at the Chihuly Museum of Art and Glass and Gallery AXIS.

Coriolis is a 501(c)(3) non-profit and has received grants and residencies through the 4Culture Sustained Support Program, Artist Trust's GAP Award, ArtsWA Project Grant in association with the National Endowment for the Arts, Seattle's Office of Arts and Culture smARTVentures Award, and Velocity's Creative Artist Residency.
From the Press
"Coriolis' egalitarian, female-forward sensibility is no coincidence, but the fruit of collaborative female leadership, and that is radical in the often male-led, hierarchical ballet world. If you love ballet, go to Coriolis for the gorgeous dancing, stay to support independent women artists." City Arts
"Graceful, airy movement mixes effortlessly with grounded floor work—the dancers seem just as comfortable balanced in a suspended arabesque as they do tumbling creature-like across the floor. Partnered flips and contemporary lifts add an acrobatic element, while liquid spines add emotional nuance." City Arts
"William Blake-esque in their contradictory qualities of innocence and insanity ... layers of meticulously planned detail, meaning, and exquisite dancing." SeattleDances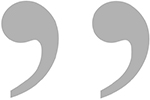 Co-Artistic Directors
Natascha Greenwalt is a Walla Walla native. She left the rolling hills to pursue a dance degree, and in 2005 graduated magna cum laude from Cornish College of the Arts as a Kreielsheimer Scholarship recipient. Natascha spent her summers training with the Joffery Ballet, Alonzo King's LINES Ballet, and the American Ballet Theatre in New York, as well as the Northwest Professional Dance Project in Portland, OR. She has had the pleasure of performing with many local companies including Ballet Bellevue, DASSdance, Spectrum Dance Theater and currently with House of Verlaine. It's been her honor to perform works by Donald Byrd, Zoe Scofield, Jason Ohlberg, Michael Rioux, Sarah Slipper, Twyla Tharp, among many others. In addition to her work for Coriolis Natascha has been commissioned to create works on Ballet Bellevue, Whitman College, Western Washington University, and as a guest for the Cornish College of the Arts BFA performances. She has been awarded residencies at Studio Current, Open Flight Studios a Creative Residency at Velocity Dance Center and eXit Space School of Dance. Natascha is a certified GYROTONIC® instructor at the GYROTONIC® Movement Center, teaches ballet at Exit Space School of Dance and has served as a guest instructor for Whitman College SDL and the Montana Dance Arts Association, DANCE This and Velocity Dance Center's Strictly Seattle.
Christin Call is a filmmaker, dancemaker, visual artist, and poet whose most current project is an assemblage series called What is Home an Obscure Kingdom an Opera Buffa It's You Always You that began during a 2016 residency with the Seattle Demo Project. The series utilizes photography, graffiti poetry, and dance film to explore philosophical, psychological, and cultural systems of belongingness in tandem with the rapid housing development of Seattle. Past residencies include a 2015-2016 eXit Space Art Residency to develop her first dance film, Voluntary Caesura, and Open Flight Studio's Flight Deck residency in 2013, a collaboration with Natascha Greenwalt and Jackie An that grew into the company's first full-evening, multi-media installation work Unfixed Arias, called "William Blake-esque" and of "latent artistic genius" by SeattleDances. She was also a recipient of Project: Space Available's 2011-2012 Artist Residency, creating the performance installation work An apology for Zeno and the alchemical pattern, comprised of painting, time-based sculpture, crocheted installations of the artist's hair, and a performance with a milk-filled pool and pigment. Call is grateful to have worked with many talented people over the years, including the artists of Coriolis.